News - 8th September 2022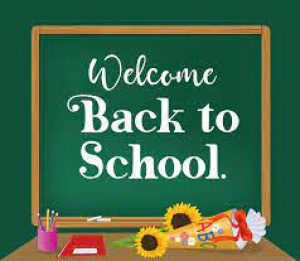 Dear Parents/Carers
Welcome back to you all and a very special St Mary's welcome to our new parents and families.  It has been lovely to chat to many of you at the gates in the morning.
Thank you for adhering to the school rules regarding dropping children at the gate at the start of the day (Years 1 to 6); we are confident about the positive impact this has in regards to the children's independence, how quickly the learning starts in class each morning and subsequently the impact that it has on progress and outcomes. Please ensure you leave the school grounds promptly at the end of the day and a reminder that dogs are not permitted on the school premises.  Thank you for your support with this.
After two productive and informative INSET days, one set at the beautiful Wintershall Estate, staff were delighted to welcome back the children and it was certainly wonderful to see them coming in looking so confident and happy.
This week, parents have had the opportunity to meet with the class teachers to find out about the day-to-day events in school, including curriculum, timetables and class communications.  For those unable to make it, please contact the class teacher for the slides or information.
On Friday, Year 6 will be presented with their badges for the various roles they are undertaking as pupil leaders and it will be an opportunity to explain to their parents what their new roles entail. I am looking forward to my work with the Pupil Leadership Team, they are already showing great promise, demonstrating maturity, independence, and are super keen to share their ideas for fundraising events and ways to further develop sustainability within the school community.
As a team, we are looking forward to the many exciting learning opportunities and events planned for this term and await the opportunity to invite you to celebrate your children's talents and successes along the way.
Here's to a wonderful autumn term!
Best wishes
Mrs Buckley
Headteacher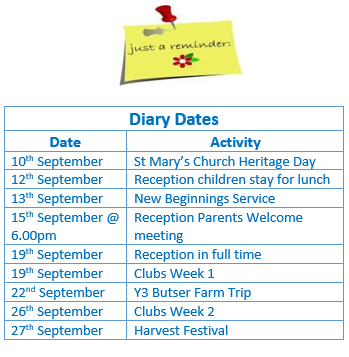 WINTERSHALL RETREAT DAY
On the first day of the new school year, all teaching staff attended the Wintershall Estate for a special retreat day, focusing on the importance of being a teacher in a Church of England School. It was also an opportunity for all staff to reconnect with one another after the summer and start to prepare for the new term ahead.
The day began with a 'called by name' activity where the group discussed the idea that we have all been called by God to teach at the school and have a very special role to play within it. We were asked to talk to one another about the significance of our names and write our names on a stone.

We returned to this activity at the end of the day when the course leader lit a candle for us all and gave a blessing to us each by name.
During the morning, we visited the fifteen stations of Christ, telling the different parts of the story leading up to Jesus' death.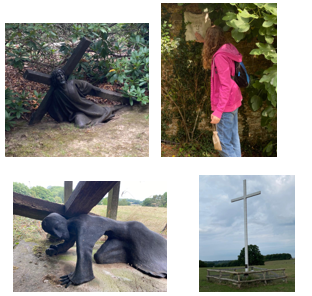 It was a great opportunity to appreciate some key artworks and discuss themes relating to the story of Jesus. At each station, we were given a small item to put into a bag to help remind us of the different themes.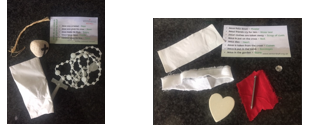 Later in the morning, we watched the actors from Wintershall perform two scenes – a monologue by Mary Mother of Jesus and an explanation of the Prodigal Son – it gave us all an opportunity to discuss the power and impact of drama in RE lessons. It also provided a chance to bring up some of the questions that children might ask in response to these two scenes.
We enjoyed eating lunch together in the beautiful surroundings – it was great to be able to catch up with one another after so many weeks apart.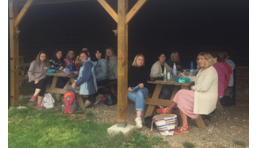 After lunch, we watched a demonstration of a Godly Play session during which the course leader showed us how to effectively present a parable – in this case, The Good Shepherd. She explained how best to set up the session, deliver the story and then allow time for discussion and play before the end of the session.

Some staff chose to participate in a creative session, where they could create artwork/pieces based on teachings from the Bible.
At the end of the day, we returned to the importance of a name with an explanation of the baptism ceremony – which also served as a useful demonstration of the Holy Trinity. The course leader lit a candle for us all and then 'changed the light' asking us all to take it with us on our journeys through the next school year.

Staff feedback from the session was extremely positive with individuals saying they felt invigorated, inspired, relaxed and ready for the term ahead.
SCHOOL OFFICE REMINDERS
Dinner Money – Please ensure you book school dinners by noon on Wednesday for the following week.
Breakfast Club – Please ensure you book via Scopay. The cost per day is £4.50
Medicines – Please ensure any medicines are up to date and in the school office
Sickness – Please inform us by 8.30 if your child is unwell and unable to attend school.
Payments – All school payments to be made via Scopay – we are unable to take cash payments for anything going forwards. 
Collections – If you are unable to collect your child please email the school office to inform them who will be collecting
Long Term Collections – Please ensure your long term collection arrangement details are in school – please email:
admin2@stmarys-godalming.surrey.sch.uk if you have any changes
Contact Details – Please ensure the school office has your correct contact details, especially mobile numbers
LUNCH BOXES
Please can I remind you all to name their lunch boxes/bags. This will avoid anyone picking up the wrong one.
Also a reminder to please label all items of clothing and water bottles.
SCHOOL COMMUNICATION
The ladder of school communication is as follows:-
School Bulletin – is sent out fortnightly on Thursdays.  Used for all important future diary dates, date changes and notices regarding school arrangements
See Saw – is for class teachers to share photos and videos of their children's learning and may be used for quick class reminders
Emails – are sent out when there is a need to communicate to parents between bulletins
Texts – are sent when there is an immediate need to communicate ie when a trip is running late
Diary Dates – are sent out at the end of each term for the following term
Letters – are sent out regarding specific class arrangements eg trips, sports tournaments
What's App Groups – are set up by parents (informally) and are NOT school communications
If you have any queries about dates or school arrangements please ask the school office
Diary dates and the bulletins are published on the school website.
SCHOOL FUND
On a termly basis, we ask for a small contribution per family in order to support some of the extended opportunities that we provide.  This may be used for additional resources for specific resources ie Art or a piece of equipment to be used by pupils on the school site.
In today's economic climate, I am aware that parents are concerned about requests for financial support from schools.  However, the reality of the situation is that, like all schools, in our latest budget we have had to make significant savings, which reflect reduction in our funding allocation from central government.  It is only through continued careful management of resources that we have been able to afford to do this and protect the core curriculum resources.
With this in mind, your on-going support for the school fund would help us to continue to support these additional resources.  For the academic year 2022 – 2023, we would like to ask each family to contribute £25 per term; however, anything you can contribute would be gratefuly received.
CHRISTIAN VALUES
Dear Lord,
Thank you for all the opportunities we have
In addition, for the staff who help us to blossom and grow.
Please help us to always try our best and
be ready, be respectful and be safe.
Amen.