Travel to School
Safe and healthy travel to and from school is of great importance to St Mary's School.
We encourage as many children as possible to walk, cycle, scoot to school.  We have bike and scooter racks for the children to safely store their bikes/scooters at school.
Parking is extremely limited close to the school so we ask parents not to park in School Lane and to find alternative parking in the Trinity Catholic Church Car Park opposite the school, and only a short walk from school, along the pavement adjacent to the cricket pitch, or at the car park at the bottom of Coxcombe Recreation Ground.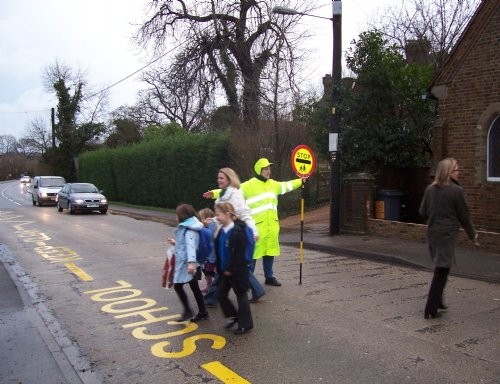 School Patrol Crossing on Petworth Road.
We are very lucky to have a school crossing patrol on the Petworth Road.
The subject of road safety is very important to us and the children have the opportunity to complete Bikeability Levels 1 and 2 (Cycling Proficiency) in Years 4 and 6.