News - 9th February 2023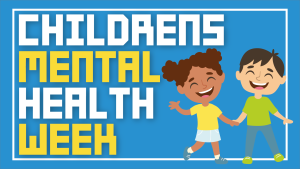 Dear Parents/Carers
Well, that's a wrap for Spring Term One!
What a fantastic creative half-term we have all enjoyed. From Panto to Young Voices and three excellent class assemblies superbly and confidently delivered.
Last week, Year 3 presented a wonderful assembly about their topic, The Anglo-Saxons. The costumes and props were spectacular, a superb performance with excellent singing, dancing and acting. A parent commented that it was her favourite 'show' so far! The children's performances continue to improve with every production. Thank you to Mrs Ryder and Mrs Balchin for your hard work.
Today was the turn of Year 2, to tell us all about their learning about our 'Wonderful World'. I could happily watch that performance on a daily basis. The singing and acting were excellent, the children learnt so many lines and there were some wonderful throwback music references for the adults to enjoy. It will keep me smiling for the rest of the week! Thank you to Mrs Hayes and the Year 2 team for all your hard work.
This week is Children's Mental Health Week and the pupils have been reminded how important it is for us all to look after our mental and emotional well-being as we would our physical well-being. Pupils have also looked at and discussed ways of coping with life's unexpected challenges that we will all be presented with at some point. Please see the link below for resources that can be looked at and shared at home.
https://www.dragonflyimpact.com/MHweekvideos
Have a wonderful half-term when it arrives. Thankfully, the sunshine looks set to continue into next week. Enjoy!
Best wishes
Sheila Buckley
Headteacher
Headteacher Reminders
Parents on site in the morning
A reminder that parents of Yr 1-6 pupils should not be on the school site in the morning. If you need the teacher to receive a message, please send it via the school office. The teacher will respond as soon as possible. It is very disruptive to the start of the school day and impacts on learning time, if parents are requesting to speak to the teacher first thing in the morning.
End of school day
Please ensure that young children are not playing on the school equipment in the morning or after school pick-up. Parents and children should leave the school premises directly after pick-up. Koosa and after school clubs need to have access to the school grounds and equipment from 3pm.
Punctuality
School gates open at 8.30am and all children should be in class for 8.35am for registration. Please ensure that your children are on time.
Parking
It has been brought to our attention that parents are parking on School Lane to drop off and pick-up, some large vehicles blocking the top of the lane and restricting views on to the Petworth Road. It is also incredibly dangerous as pupils leave school at the end of the day. Please park either at the Catholic Church or the back of the school and walk to the school gates.
Fit-bits and Air Up bottles
Please ensure all personal items are labelled. School cannot accept responsibility for the loss or accidental damage of personal items.
Thank you for your support with all of the above.
Mrs Buckley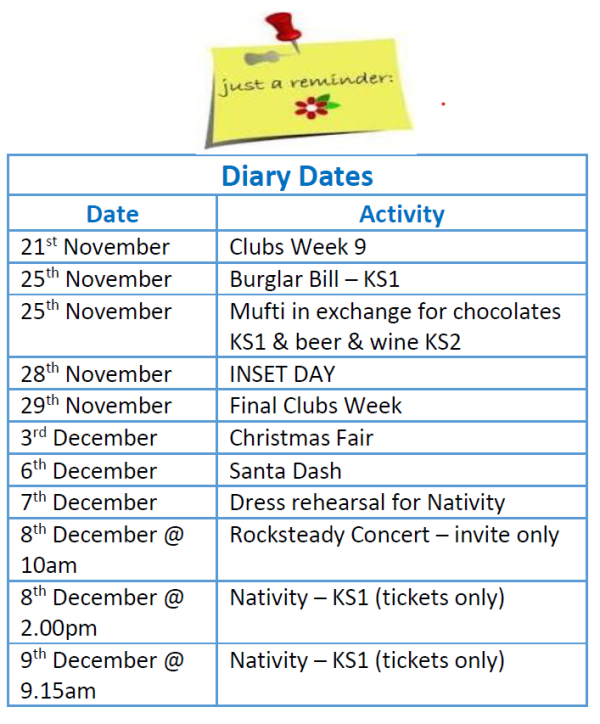 FOOTBALL
On Tuesday 7th February we sent a Year 6 and a Year 4 team to play in a football tournament at Tillingbourne School. Both teams faced some tough opposition but were on top for most of their games. Strong defending and skilful attacking saw Year 4 through to the semi-final and Year 6 to the final. Year 6 drew in the final to achieve a joint win. Thank you to Billie Duddell, Brian Roper and Ian Spicer for taking the time to manage the teams on the day, and to Mrs Balchin for her support.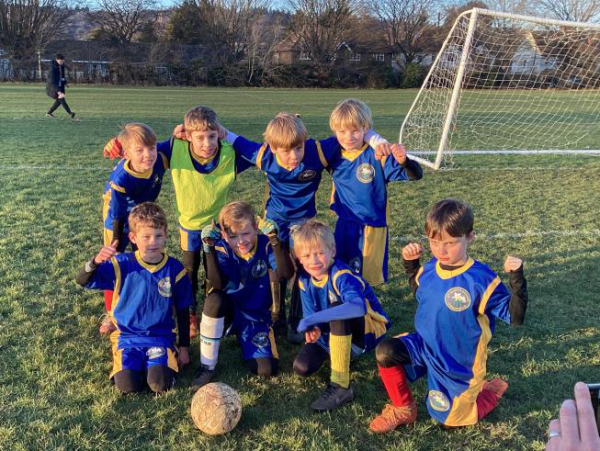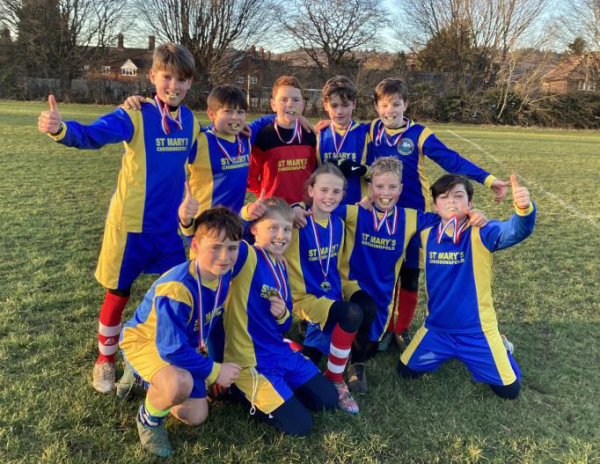 MENU CHANGE – FRIDAY 3rd MARCH
As part of World Book Day, the kitchen will be changing the menu on Friday 3rd March. If your child would like to join in then please choose either M (main meal) or V (vegetarian). Jacket potatoes (J) will also be available. Scopay will NOT show these changes so please make a note.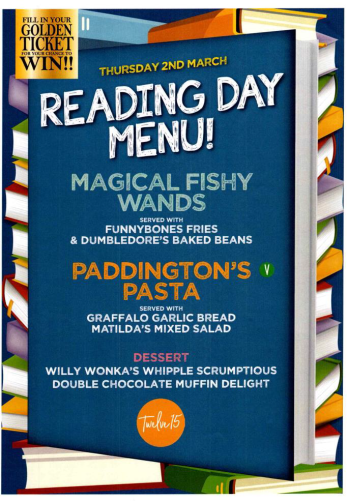 STARFISH MALAWI NEWS
Thank you for your kind donations for coffee/tea at class assemblies. It really is making such a huge difference. Today's pre-assembly coffee raised an astonishing £82.56.
Since establishing our link with Starfish, as a school and community, we have raised £1610.11 which helps to ensure that our friends in Kapira School have books and pens and personal hygiene items. So thank you for your generosity.

WEEK COMMENCING 30TH JANUARY 2023
Reception – 95.4%
Year 1 – 97.6%
Year 2 – 96%
Year 3 – 98%
Year 4 – 96.2%
Year 5P – 97.9%
Year 5C – 90.9%
Year 6 – 93%
Wisdom
Wisdom is a core Christian value in our school because we believe through wisdom good choices are made, that it encourages us to learn from our mistakes and encourages us to live our lives wisely for the benefit of all.
"And you will know the truth, and the truth will set you free.'' John 8:32
Hope
Hope is a core Christian value in our school because hope gives us energy and supports us through difficult times.
"Be happy because of the hope you have. Be patient when you have troubles. Pray all the time.'' Romans 12:12
To act with hope is to aspire to greater things, to promote positivity and courageous advocacy.
Respect
Respect is a core Christian value in our school because we believe that all life is precious within the image of God and deserves to be valued.
"Do to others as you would have them do unto you." Luke 6:31
Our Christian value of respect means living up to the image of God with our school, our community and ourselves.
Community
Community is a core Christian value in our school because we know that together we are stronger and can achieve more.
"Live together in peace with each other. Don't be proud, but be willing to be friends with people who are not important to others. Don't think of yourself as smarter than everyone else.'' Romans 12:16
Everyone in our school, local and global community are needed and valued.