News - 3rd March 2022
3 Mar 22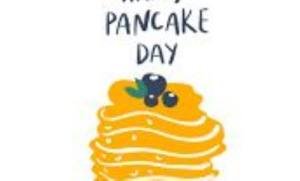 Dear Parents/Carers
The second half of the spring term got off to a great start with our annual Book Week.  The children enjoyed various book related activities; they designed spectacular posters, attended bedtime stories and finished the week dressed up for Book Character Day. Year 6 were also fortunate enough to have an on line question and answering session with author and barrister, Imran Mahmood.
It was wonderful to have such a good turn out and chat to so many parents on the evening of bedtime stories. It really did feel like the good old days! Thank you to the PTA for organising and hosting drinks for both pupils and parents.
A whopping £1,600 was spent over the week, which raised just over £900 to be spent on books for the classrooms and library. It is wonderful and reassuring to see the importance and priority reading has in our school community.
On Thursday, we had a visit from Alex Tear, the Director of Guildford Diocese.  He was very impressed with the children's learning, behaviour and manners and commented on the dedication, enthusiasm and compassion of the St. Mary's Team.
This week's events have included parents evening consultations for reception parents, the hatching of some of our resident chicks in Yr2, Bikeability in Yr4, a visit from our GST Director of Education and Year 3 Class Assembly presented to the school on Wednesday and parents this morning. The children learnt many lines and performed brilliantly. 
After this morning's performance, parents were invited to stay to look at the children's artwork whilst served tea and scones.
Thank you to Mrs Ryder and Mrs Balchin for all your hard work and creative input.
Have a wonderful weekend; hopefully there is some sunshine on the way!
Best wishes
Mrs Buckley
Headteacher
Diary Dates
| | |
| --- | --- |
| 4th March | 4E Bikeability |
| 9th March | Y6 Houses of Parliament Trip |
| 10th March | The Scrooge Performance – whole school |
| 14th March | Y4 Haslemere Museum Trip |
| 14th – 18th March | Y6 Bikeability |
| 15th March @ 3.30pm | Chidham Residential Parents meeting |
| 16th March | Y5 Winchester Science Museum Trip |
| 17th March @ 9.15am | Y1 Class Assembly – Y1 Parents welcome |
ADMISSIONS
The policy and respective documentation has been determined and is available on the school website 
SCHOOL COUNCIL NEWS
Last Thursday our wellbeing team leaders were extremely proud to welcome guest speaker Tone Tellefsen Hughes from The Green Hub Project for Teens.  Key Stage 2 pupils enjoyed finding out sharing what the Milford based project offer teenagers in our local area and the 5-6 reasons why being active in nature can make you feel better.  Please see the attached presentation that Tone has shared with us for ideas of things to do as a family in order to further support your child's wellbeing.
The Green Hub Project for Teens is a local community organisation aimed at promoting the wellbeing of teenagers' mental health through social and therapeutic horticulture. In partnership with NHS referrers, they enable teens to enjoy nature, while gardening alongside and interacting with skilled volunteers and other teenagers. Their goal is to achieve positive, measurable outcomes for teens' mental wellbeing, self-love, active lifestyles, social interaction and inclusion, as well as the development and application of a range of useful life skills.  If you would like to get involved as an adult volunteer, please contact Lucks Yard via E: admin@greenhub.org.uk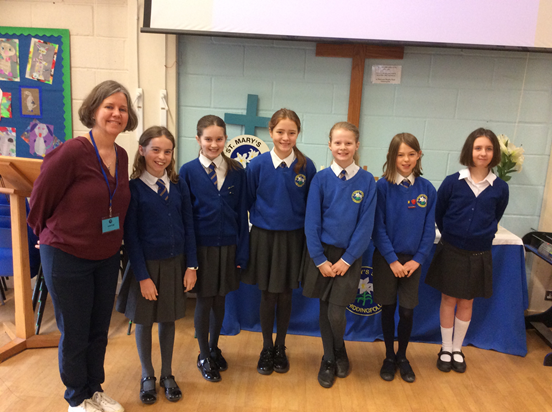 Following Government guidelines, schools are no longer allowed to authorise requests for children to be taken out of school for a holiday during term time unless there are exceptional circumstances. If you take your child out of school, you may face a penalty notice.
Week commencing 21st FEBRUARY 2022
Reception – 97.4%       
Year 1 – 94.5%
Year 2 – 92.1%                  
Year 3 – 89.9%
Year 4K – 91.8%               
Year 4E – 93.9%
Year 5 – 90.4%  
Year 6 – 98.3%
ST. MARY'S
SCHOOL VISION
 Reflecting the virtues of Jesus' Mother, Mary, our vision is for every member of our school community to be inspired to blossom and grow in order to fulfil their potential, academically, socially and spiritually in all aspects of learning.  By exploring the underpinning core values of wisdom, hope, respect and community, our pupils understand how to live out this vision and become kind, respectful and resilient social advocates, playing their part in building a better world.