News - 27th April 2023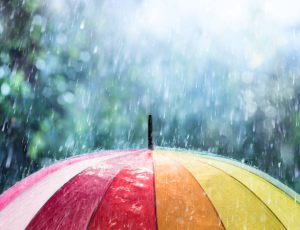 Dear Parents/Carers
Welcome to the first bulletin of the summer term, despite the weather trying to convince us otherwise.
Pupils have commenced their new topics with enthusiasm and there are many enrichment opportunities planned to enhance their learning this term.
In art and music, pupils are currently preparing work and music for the upcoming Coronation event in school on the 5th May. On that day, pupils may come to school dressed in any red, white and blue combination. There will be various in-class activities in the morning, and we will take part in a school Coronation Ceremony, as we watch our very own Regal Charles (Hanson) crowned.
We would be grateful for donations of cupcakes or single serve cakes as in the afternoon, children will have cake with their classes. Any extra cakes will be sold after school. Gates will be opened at 2.30pm, when parents are invited (weather permitting) to watch the children perform their songs in tribute to King Charles, finishing with the National Anthem. Pupils will then return to class and collect belongings for home time at 3pm to enjoy the second bank holiday weekend.
Year 6 SATs commence on Tuesday 9th May. The pupils have worked so hard in preparation and we are very proud of them all.
Today, we had a visit from two Good Shepherd Trustees, who are linked to our school. They had a tour of the school and were so impressed with the learning, engagement and the confidence of the children. Pupils clearly articulated their learning, they read extracts of their writing, discussed their maths challenges and a group even sang a song from the musical Six. I was so immensely proud, it is wonderful to have validation of the fantastic learning opportunities the children experience.
A huge thank you to my super colleagues who ensure that these learning experiences are the norm for the children on a daily basis.
Sadly, I have some staff news to share with you. Mrs Kennedy, HLTA, is leaving us on Thursday 18th May to work for Surrey County Council as a speech and language assistant. We are so grateful for all she has done for St Marys and know she will be an asset to her new team. Hopefully, she is able to visit us in her new role. Good Luck Mrs Kennedy!
Mrs Howell-Din, Home School Link Worker is also moving on to pastures new at the end of the academic year, after obtaining a much-coveted counselling role at Bohunt Secondary School. I know how much the families and children who work with Mrs Howell-Din appreciate her unwavering support. We wish her well on her new ventures.
And finally, unfortunately, we are also saying farewell to our wonderful SENDCo and Year 5 teacher, Miss Clark. As many of you know, Miss Clark is soon to be wed to a fellow Northerner and after much deliberation, they have decided to relocate back 'home', close to their families at the end of the academic year.
I know, once you get over the initial shock, (and disappointment) you will want to join us all in thanking Miss Clark for all she has done for the children of St Marys and the school community as a whole. She is a much loved and respected colleague and as much as we are happy for her, (honestly, we are!), she is going to be sorely missed.
In the meantime, we want Miss Clark to enjoy the build up to her wedding day on the 2nd June in a calm and positive way. So let's help her do that! Keep smiling Miss Clark…
As you digest all of that, all that is left to say is, have a wonderful bank holiday weekend.
Mrs Buckley
Headteacher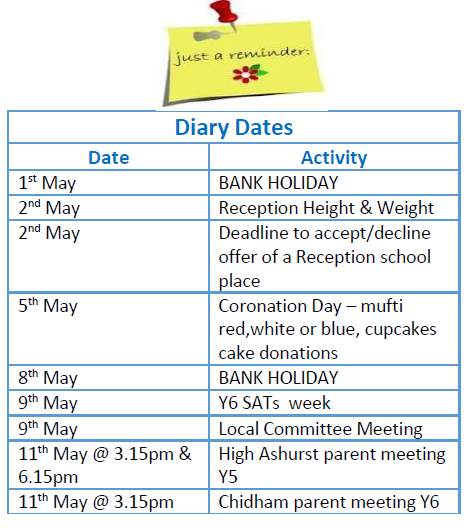 SCHOOL FUND
On a termly basis, we ask for a small contribution per family in order to support some of the extended opportunities that we provide. This may be used for additional resources for specific resources ie Art or a piece of equipment to be used by pupils on the school site.
In today's economic climate, I am aware that parents are concerned about requests for financial support from schools. However, the reality of the situation is that, like all schools, in our latest budget we have had to make significant savings, which reflect reduction in our funding allocation from central government. It is only through continued careful management of resources that we have been able to afford to do this and protect the core curriculum resources.
With this in mind, your on-going support for the school fund would help us to continue to support these additional resources. For the academic year 2023 – 2024, we would like to ask each family to contribute £25 per term; however, anything you can contribute would be gratefully received.
SOFA
We are looking to freshen up the staff room and are in need of a new sofa. If anyone is looking to get rid of one please contact zbishop@stmarys-godalming.surrey.sch.uk. Many thanks

WEEK COMMENCING 17TH APRIL 2023
Reception – 89.1%
Year 1 – 98.3%
Year 2 – 99.5%
Year 3 – 98%
Year 4 – 97.9%
Year 5P – 94.7%
Year 5C – 94.7%
Year 6 – 94.8%
St. Mary's School Vision Reflecting virtues of Mary, our vision is for everyone to be inspired to blossom and grow, fulfilling their potential in all aspects of life. By exploring the Christian values of wisdom, hope, respect and community, our pupils understand the importance of being respectful, resilient social advocates, building a better world.