News - 25th May 2023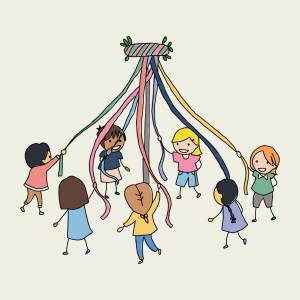 Dear Parents/Carers
I can't believe we are at the end of the penultimate half-term of the academic year, and it looks like summer is about to actually start!
It has been another incredibly busy fortnight for pupils and staff, which included; work experience students, bikeability, a class assembly, class teacher interviews, staff training and production auditions to name but a few!
Last week, Year 6 completed their bikeability road cycling course. They all did extremely well, with the instructor reporting that St Mary's is his favourite school to work, due to the beautiful manners of the children. Great praise indeed.
On Thursday, Y5P performed their super assembly about the Tudors for their parents. It was a complete triumph from start to finish. The costumes, acting and singing were simply outstanding. They inspired me so much that I felt compelled to purchase tickets to see the musical Six. Thank you and well done to 5P and to Mrs Porter and Mrs Dickson for all your hard work.
This week the whole school was treated to a visit from Megan Taylor and her beautiful guide dog, Roly. The children were wowed by Roly's fantastic talents and highlighted the very important job that guide dogs do.
On Tuesday, Year 4 had a live link with our sister school in Kapira. Despite a few technical glitches, it was fantastic to see the school live and an opportunity for our children to ask questions about school and village life in Kapira.
We are incredibly lucky to have so many enrichment activities available to us.
There are many exciting adventures and learning opportunities still to come in the final half term; so enjoy the break and we will see all the pupils refreshed, recharged and raring to go on the 6th June.
As we head towards the half-term, I am sure you will all join me in wishing Miss Clark a wonderful wedding day and we look forward to welcoming back Mrs Tudor for her final half term with us.
Have a wonderful half term break and enjoy the sunshine!
Have a lovely weekend.
Mrs Buckley
Headteacher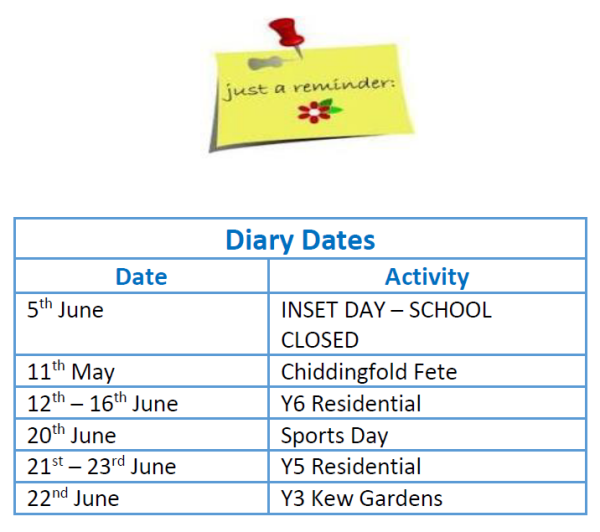 SPORTS DAY PICNIC
A reminder if you haven't already then please fill in the form with your child's choice by Friday 9th June. If we have not received a response, we will assume your child will be providing their own picnic.

CALLING ALL VOLUNTEERS!
St Mary's CE Primary School are looking for volunteers to support an exciting local history project in the autumn term. If you know of anyone who has good historical knowledge of Chiddingfold, an unusual story about the village or interesting hobby that would be happy to share with St Mary's children, please contact the school office at admin2@stmarys-godalming.surrey.sch.uk 01428 683115
PREMISE UPDATE
ST MARY'S NEW LIBRARY
We are excited to share the news that next summer we will be re-instating a great new library space in our current Y2 classroom. We went out to tender with a specific brief and Bookspace were the winners, based on design, experience and cost. This space will provide an inspiring environment to encourage reading and for intervention/small group work. A woodland theme has been chosen to reflect the nature of our surroundings. Funding will be from a mix of sources including; School, PTA and The Chiddingfold Community Fund. The installation will take place in the summer holidays next year ready for a grand launch in early September 2024 – watch this space for exciting news of plans for the opening ceremony! Your school fund donations are going towards this worthwhile project so please do make your donations in Scopay.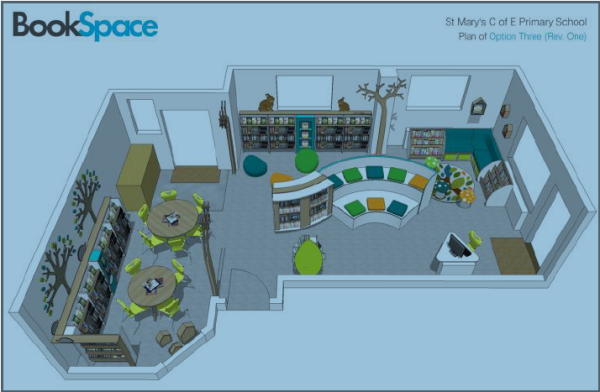 ARTIFICIAL GRASS
We are delighted to share that the PTA have raised sufficient funds for us to be able to complete the next phase of the artificial grass. This will start in October half term and should take two weeks to complete. We would like to express our sincere thanks to everyone who donated to this worthwhile project! I know that parents will be pleased with no more muddy clothes, as will Bob, with less muddy carpets to clean! We are so very grateful to have such a supportive community to work with us on these projects, as school budgets are under ever-increasing pressures due to energy and increased prices across the board. Well done to everyone involved!
FENCING
I am looking for a good local handy-person to replace some wooden fencing in school, if you know of anyone please do let me know yoqvist@stmarys-godalming.surrey.sch.uk



WEEK COMMENCING 15TH MAY 2023
Reception – 98.6%
Year 1 – 96.6%
Year 2 – 97.6%
Year 3 – 94.2%
Year 4 – 95.9%
Year 5P – 98.3% Year 5C – 98.2%
Year 6 – 97.9%
TWELVE 15 WANTS YOU!
Do you have a passion for catering and want to work with a great team with lots of career opportunities? Then Twelve15 may have a place for you.
If you are an enthusiastic person with good customer service skills who can communicate with colleagues and customers alike, then your friendly nature will get every opportunity to shine.
We have positions available that are term time only which ensures a great family life/ work balance. Come and join us, we'd love to have you in our team!
We currently have a vacancy St Marys Chiddingfold School, for a Chef Manager 25 hours per week, term time only
Previous experience would be great but not essential as full training will be provided along with the opportunity to join the Local Government Pension scheme.
Apply @ www.surreycc.gov.uk/jobs
ASTRA RECYCLING
Don't forget we now have a recycling bin by the office so if you have any unwanted clothes please bring them in.
Wisdom
Wisdom is a core Christian value in our school because we believe through wisdom good choices are made, that it encourages us to learn from our mistakes and encourages us to live our lives wisely for the benefit of all. "And you will know the truth, and the truth will set you free.'' John 8:32
Hope
Hope is a core Christian value in our school because hope gives us energy and supports us through difficult times. "Be happy because of the hope you have. Be patient when you have troubles. Pray all the time.'' Romans 12:12 To act with hope is to aspire to greater things, to promote positivity and courageous advocacy.
Respect
Respect is a core Christian value in our school because we believe that all life is precious within the image of God and deserves to be valued. "Do to others as you would have them do unto you." Luke 6:31 Our Christian value of respect means living up to the image of God with our school, our community and ourselves.
Community
Community is a core Christian value in our school because we know that together we are stronger and can achieve more.
"Live together in peace with each other. Don't be proud, but be willing to be friends with people who are not important to others. Don't think of yourself as smarter than everyone else.'' Romans 12:16
Everyone in our school, local and global community are needed and valued.