News - 20th October 2022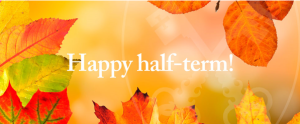 Dear Parents/Carers
It is hard to believe we have already reached the end of our first half term. It has been busy and productive.
Our new reception class children have settled in beautifully and are getting used to school routines, whilst the rest of the school have been enjoying learning about their new topics, many having been on school trips to enhance their learning. Trips have included, Butser Farm, Legoland, The Tower of London and The Magistrates Court in Aldershot.
There are further exciting trips planned for next half term, the term closing with the whole school trip to Wintershall Estate Nativity.
Part of our Values Based Curriculum involves teaching the children that not everyone is as fortunate or privileged as us and as such we have a duty to be thankful for all we have and a responsibility to use these privileges in a positive and meaningful way.
On Monday, the children were reminded of this in assembly when Cathy Penfold, our educational link with Starfish Malawi, visited us. Children watched a video of a day in the life of one the pupils we support and discussed how much our support and charity work helps to change the lives of these children. Cathy will be visiting our link school in May and we hope to have raised further funds to support Kapira School to send with her on her trip.
The half term closed with a wonderful and poignant assembly by Year 6 about their topic on WW1. The children's performances were excellent and there wasn't a dry eye left in the house after the beautiful singing of Remember.
Have a wonderful half term break; we look forward to seeing you all on Monday 31st October.
Best wishes
Mrs Buckley
Headteacher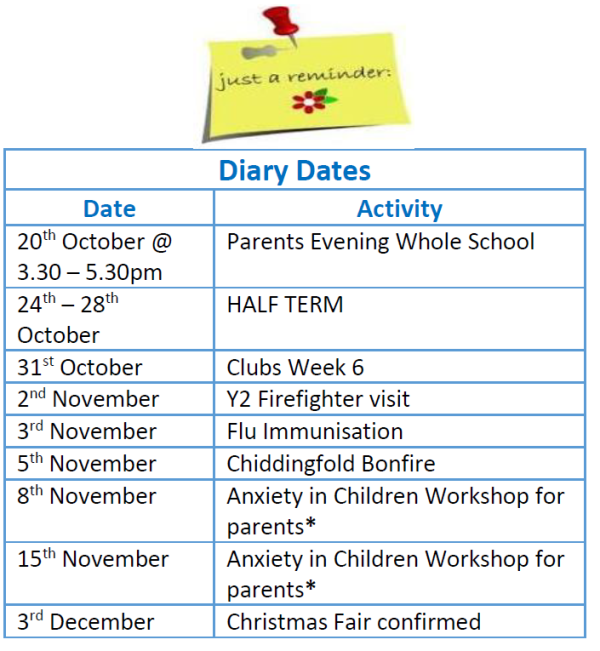 *If you have not already signed up and would like to please contact your class teacher.
AMAZON WISH LIST
As all schools face difficult financial times, we are always thinking of ways that parents may be able to help. Before covid we had introduced our wish list. We have added new items to it and staff will be updating it throughout the year so if you would like to contribute then please take a look https://amzn.eu/3jGVC9p
WEBSITE
We are very proud to launch our new school website. Please do have a look! https://www.stmaryschidd.org/. You will have access to all the Bulletins, school forms to notify us of child absence, collection, medical, etc, calendar events and much more! Over 500 professional photos were taken, so we will be rotating these on a regular basis. We are very pleased with the finished product.
ONLINE SAFETY
We wanted to warn you all to watch out for a game called Five Nights at Freddy's. Children as young as 6 are referencing it in school. It is all about heart-pounding jump-scares. It is rated 12+, so it is not suitable for many pre-teen players. As well as this there have been several other games reported linked to Among Us which is appropriate, however, latest re-creations of the game are not. Please monitor your child's device usage to ensure safety and age appropriate viewings and check parental permissions and safety locks.
NASAL FLU VACCINATION
If you haven't already done so, please complete the e-consent form for your child's flu vaccination at: www.surreyimmunisations.co.uk (your school's unique code/URN number is SR140026 which you will need to enter on to the flu consent form).
If you do not wish your child to take part then you are still required to complete the form and tick the No box.
Please complete the e-consent form by 4pm on Monday 31st October 2022 (when the website portal will close).
POPPY APPEAL
We will once again be selling poppy merchandise after half term. Keep a look out on SeeSaw where you will be advised what day it will be going around your class.
SECONDARY SCHOOL
You need to apply online for a secondary school place by 31st October 2022. 
If you live in Surrey, you can find out all you need to know about school admissions and apply online at surreycc.gov.uk/admissions or you can call on 0300 2001004
RECEPTION
If your child was born between 1 September 2018 and 31 August 2019 you will need to apply for a school place. You can apply between 31 October 2022 and 15 January 2023.
If you live in Surrey, you can find out all you need to know about school admissions and apply online at surreycc.gov.uk/admissions
WEEK COMMENCING 10TH OCTOBER 2022
Reception – 93.5%
Year 1 – 97%
Year 2 – 98%
Year 3 – 98%
Year 4 – 98%
Year 5P – 99%
Year 5C – 95%
Year 6 – 97%