News - 17th November 2022
Dear Parents/Carers
It has been an action packed fortnight with many events to highlight and celebrate.
Last week, Year 6 led a poignant Remembrance Service for the whole school. They were joined by Bill Pollington, who read the Exhortation. The pupils read moving stories and recounts, from the viewpoint of the soldiers serving during World War 1. All of the classes made beautiful poppy wreaths; these were placed under the flag at the reception area.
This week is our value is compassion, it is also anti-bullying week, children have been learning and discussing how to protect themselves against bullying and how to stand up and defend those who are victims of bullying.
On Monday, Year 5 and 6 representatives played netball in a tournament against nine other schools. I am delighted to announce, the team came 3rd overall and have made it to the semi-finals. Well done Team St Marys!
Today, it was lovely to welcome the Year 3 parents to watch the children perform their assembly. The class reps helped set up and serve coffee and sweet treats to parents before the performance for a small donation; all money collected will go towards our school charity, Starfish Malawi. Thank you parents for your support.
This was a great start to a super performance by Year 3. The children told us all about life in The Stone, Bronze and Iron Ages and impressed us by learning and delivering a phenomenal amount of lines and beautiful singing. Well done to Year 3 and their teachers.
We end this week with a school residential to Henley Fort for Year 4, this year I am fortune enough to be attending. Keep your fingers crossed for some dry weather for us; Year 4 will share their recounts on their return.
On Friday it is Children in Need Day; children may wear Pudsey accessories to school and those wishing to donate, should do so through the BBC fundraising page. It is also the sweetie collection day, filling and donating a sweet bag for the Christmas Fair.
Next Friday, 25th November is a school mufti day; KS1 children are asked to bring chocolate items and KS2 bottle items for the Christmas Fair, if you are able to do so. Thank you in advance for all of your contributions.
Have a wonderful weekend.
Mrs Buckley
Headteacher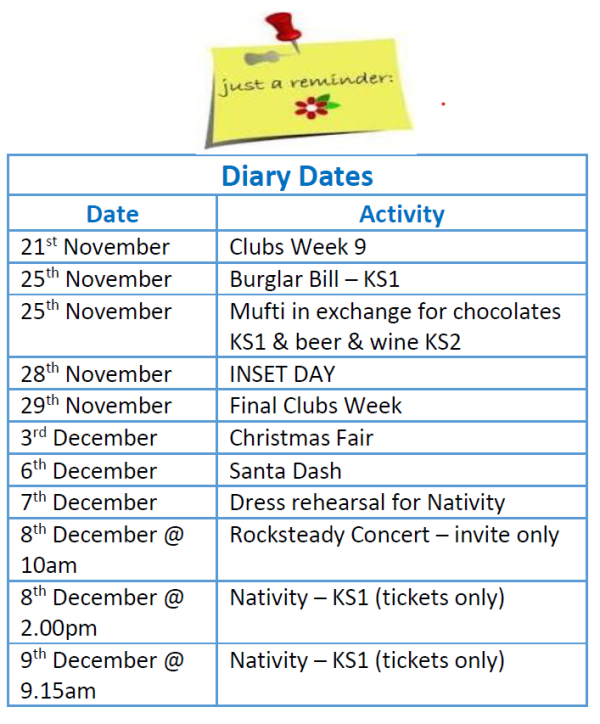 NETBALL
On Monday 14th November, the Year 6 Netball Team (Eva, Aya, Nina, Emily, Evanthe, Tabitha, Lottie, Charlie and Alfie) went to play a netball tournament at Wonersh and Shamley Green. We played 5 of the 12 teams and won 3.Our first match was against St Eds we lost 2-0 but were just finding our feet. After that we were on fire and won 4-1 against Busbridge, 5-0 against Park Mead, Emily scored 4 and Alfie scored 1. We got to the semi-finals but lost against Grayswood. We had many scoring chances. To claim 3rd place, we went against St Barts and won 7-0, 6 of them scored by Emily and 1 scored by Alfie. Our coach was Miss Clark and team captain was Tabitha, together they led us to our 3rd place victory.
Written by Tabitha and Aya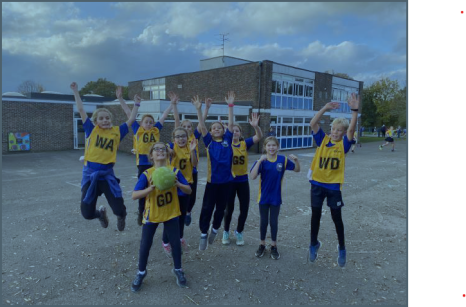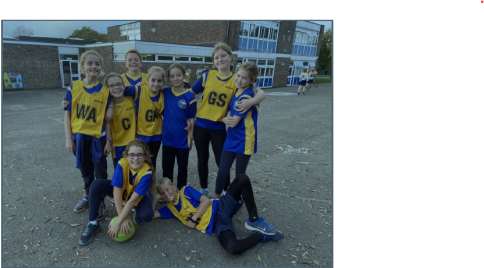 AMAZON WISH LIST
Thank you to everyone who has made purchases from our wish list, we are truly grateful. Please click on the link to see our lists https://amzn.eu/3jGVC9p.
RECEPTION
If your child was born between 1 September 2018 and 31 August 2019 you will need to apply for a school place. You can apply between 31 October 2022 and 15 January 2023.
If you live in Surrey, you can find out all you need to know about school admissions and apply online at surreycc.gov.uk/admissions.
WINTERSHALL
A reminder that payment is due tomorrow for the Nativity at Wintershall trip. All pupils in KS1 and any free school meal pupils in KS2 are entitled to a school made packed lunch so if you haven't let the office know please complete this form by 1st December. If we do not receive a response, we will assume you will be providing your child with their own packed lunch.
Following Government guidelines, schools are no longer allowed to authorise requests for children to be taken out of school for a holiday during term time unless there are exceptional circumstances. If you take your child out of school, you may face a penalty notice.
WEEK COMMENCING 7TH NOVEMBER 2022
Reception – 96.1%
Year 1 – 92.5%
Year 2 – 96.3%
Year 3 – 92.4%
Year 4 – 98.4%
Year 5P – 97.9%
Year 5C – 90%
Year 6 – 94%