News - 17th March 2022
17 Mar 22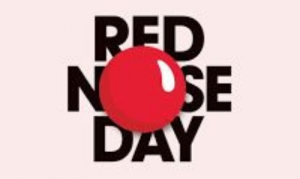 Dear Parents/Carers
Our value for the last fortnight has been Justice. In our assemblies we have been discussing the war in Ukraine (in an age appropriate way), the refugee crisis and how due to war and conflict, so many children across the world are denied an education.
The children are vocal in their condemnation of the injustice of these situations and have discussed ways they can help to support; including an appreciation of their own liberty and the obligation to make the most of every opportunity presented to them.
Fund raising events have already begun, with Year 3 serving tea and cake to parents after their class assembly, raising £47. Pupils in Year 6 are busy making gifts to sell and we will hold a Ukrainian Day on the last day of the spring term, where for a donation on scopay, children can come to school dressed in blue and yellow.
Tomorrow it is Red Nose Day and children can come to school in red mufti. Whilst we had not planned to ask for donations due to the various monetary requests recently, if you wish or are able to do so, please donate on scopay to the Ukrainian Fund. We are working in collaboration with St Mary's Church and other village organisations to raise as much as we can for the British Red Cross Ukrainian Appeal.
In other school events, last week the whole school were captivated by a fabulous theatrical performance of 'Scrooge' presented by M and M Productions. Year 6 enjoyed an amazing trip to the Houses of Parliament and this week Year 4 visited Haslemere Museum and Year 5 visited Winchester Planetarium. These experiences enrich the curriculum offer, thank you to the class teachers for organising these great events.
Today, Year 1 performed their first ever class assembly. It was a confident performance; they learnt all their lines, sang beautifully and put a huge smile on all our faces.
Thank you to Mrs Bennett and the Year 1 team for all your hard work.
Have a wonderful weekend, the weather looks beautiful; spring may finally be here!
Happy St Patrick's Day!
Best wishes
Mrs Buckley
Headteacher
Diary Dates
| | |
| --- | --- |
| 18th March  | Y2 Pennthorpe School Sports |
| 21st March | Women in History Week |
| 22nd March @ 3.30-7.00pm | Parents Evening – Years 1-6 |
| 23rd March @ 3.30-5.30pm | Parents Evening – Years 2 & 3 |
| 24th March  | Reception Height & Weight |
| 24th March | Y2 Marwell Zoo Trip |
| 24th March  | Y3 Seacity Trip |
| 24th March @ 9.00am | Y5 Class Assembly – tea & coffee served from after drop off |
| 24th March    | NO HOMEWORK CLUB |
| 24th March @ 3.30-5.30pm | Parents Evening Years 1, 4, 5 & 6 |
| 25th March @ 2.15pm | REACH Assembly |
| 28th – 31st March  | Y6 Bikeability – Group 3 |
| 30th March  | Pause Day |
| 31st March @ 6.00–6.45pm | KS1 School Disco |
| 31st March @ 7.00–7.45pm | KS2 School Disco |
| 31st March | NO HOMEWORK CLUB |
| 1st April  | Last Day of Term – school |
RED NOSE DAY
Tomorrow is Red Nose Day and to celebrate we are asking children to come in dressed in something red. We will not be asking for donations for this. However, we have set up Ukraine Donations on scopay so if you would like to donate please do so here.
MUFTI DAY
On Friday 1st April we are holding a mufti day to raise money for Ukraine. Children can come dressed in something blue and/or yellow. If you would like to donate please do so through scopay.
SCHOOL MEALS
From Wednesday 20th April we will be re-introducing the vegetarian menu for all pupils. The new menu has been uploaded onto scopay so please make sure you book your child's meals by Wednesday 30th March so our catering staff can order the food in time for when we come back.
The codes for the meal selections are:
M – main meal
V – vegetarian meal
J – jacket potato.
Please note on a Monday the main meal is always vegetarian so there is no separate choice that day. Also jacket potatoes will not be available on Wednesdays.
PARENT'S EVENING
Bookings for this is now open. If you haven't already done so please log onto School Cloud and book your time with the teacher. Instructions on how to do this have been sent via SeeSaw.
Following Government guidelines, schools are no longer allowed to authorise requests for children to be taken out of school for a holiday during term time unless there are exceptional circumstances. If you take your child out of school, you may face a penalty notice.
WEEK COMMENCING 7TH MARCH 2022
Reception – 96.9%
Year 1 – 96.9%
Year 2 – 92.7%
Year 3 – 95.6%
Year 4K – 97.8%
Year 4E – 93.8%
Year 5 – 97.9%
Year 6 – 95.6%
ST. MARY'S
SCHOOL VISION
Reflecting the virtues of Jesus' Mother, Mary, our vision is for every member of our school community to be inspired to blossom and grow in order to fulfil their potential, academically, socially and spiritually in all aspects of learning. By exploring the underpinning core values of wisdom, hope, respect and community, our pupils understand how to live out this vision and become kind, respectful and resilient social advocates, playing their part in building a better world.