News - 15th December 2022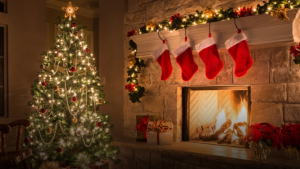 Dear Parents/Carers
We have made it to the end of term, despite a different set of viruses to contend with this autumn but I am happy and relieved to report that not too many have been affected.  There are still lots of coughs and colds amongst staff and pupils, which I am hoping a rest and break will sort out.
However, we have not allowed this to dampen our spirits at St Marys; children and staff have enjoyed various fun activities in the build up to the holidays.
Last week, Key Stage One parents were invited to enjoy the spectacular Nativity performance. The children acted and sang beautifully and it certainly put us all in the festive mood, whilst reminding us of the significant importance of this celebration.   Thank you to the Key Stage One team for the time and effort put in to the performance, a special shout out must go to Mrs Balchin for the fantastic scenery and props.
Last Tuesday, the whole school took part in the Santa Dash, raising an astonishing £2,600.  Thank you all for your generosity and thanks to Mrs Wright for organising and Mrs Quirk for supporting and the PTA for providing the beautiful medals for the children to keep.
Whilst that was happening, in school we were going through an assessment process to achieve the Inclusion Quality Mark; this is a thorough process of prior self-evaluation and huge portfolio of evidence compiled, followed by interviews for all stakeholders. Many thanks to parents who kindly spoke to our assessor. It was a very positive day, highlighting all that is in place for all of our children and what a fantastic, inclusive place St Marys is. We are so lucky!  The report and results of the assessment will arrive in January, however, I am confident that you will be pleased with the outcome.  A massive thank you to Miss Clark, who has put so much time, energy and effort into this but equally ensures that this inclusiveness is evident and present each day, every day.
Our Autumn REACH awards took place at the end of last week and it was wonderful to listen to all the brilliant statements read out by the class teachers.  Our worthy winners were, from Reception to Year 6: Raef, Eliza, Tilly, Percy, Gracie, Betsy, Emilia and Amelia. Well done!
This week, the children have enjoyed their Christmas Lunch with their House Groups and have watched an entertaining performance from The Christian Youth Enterprise Team. 
Today, we were so lucky to visit The Wintershall Estate for a truly wonderful production of the Nativity. Despite the temperature, the children were enthralled by the brilliant acting and singing, including the lamb and donkeys!  Right on cue!
Thank you to Mrs Porter for organising.  I am very grateful for your determination to make this trip happen.  A super memory for us all to treasure for a long time.
Tomorrow term ends at 1.15, but we are ho, ho, ho hoping for a drop-in from a very special visitor before lunch and it may even snow!
Please ensure your child takes home all of their belongings and have a look in the lost property tub, which will be placed on the box outside on the playground.
Thank you parents for your continued support this term and a very special thank you to the wonderful PTA, we are so very grateful for all that you do for the school.
We look forward to welcoming the children back into school on Wednesday 4th January. In the meantime, have a wonderful and peaceful Christmas and New Year.
I hope you all remain healthy and get to spend time with your nearest and dearest.
Stay safe. Merry Christmas!
Mrs Buckley
Headteacher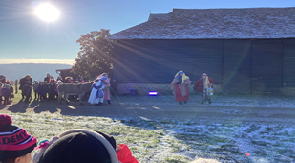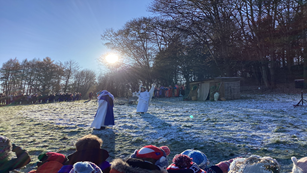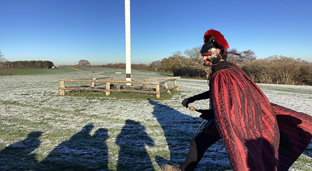 Diary Dates                
Date                           Activity
16th December            School finishes at 1.15pm
3rd January                 INSET Day – School Closed
4th January                 Start of Term
9th January                 Clubs Week 1
BREAKFAST CLUB
Due to numbers increasing, please can you book and pay in advance on Scopay so we can ensure we have the correct adult to child ratio.
Following Government guidelines, schools are no longer allowed to authorise requests for children to be taken out of school for a holiday during term time unless there are exceptional circumstances. If you take your child out of school, you may face a penalty notice.

Week commencing 5th DECEMBER 2022
Reception – 96.5%          
Year 1 – 90.3%
Year 2 – 98%                     
Year 3 – 97.2%
Year 4 – 97.8%  
Year 5P – 85.9%               
Year 5C – 90.3%               
Year 6 – 94.3%
CHRISTIAN VALUES
Dear Lord,
Thank you for all the opportunities we have
In addition, for the staff who help us to blossom and grow.
Please help us to always try our best and
be ready, be respectful and be safe.
Amen.